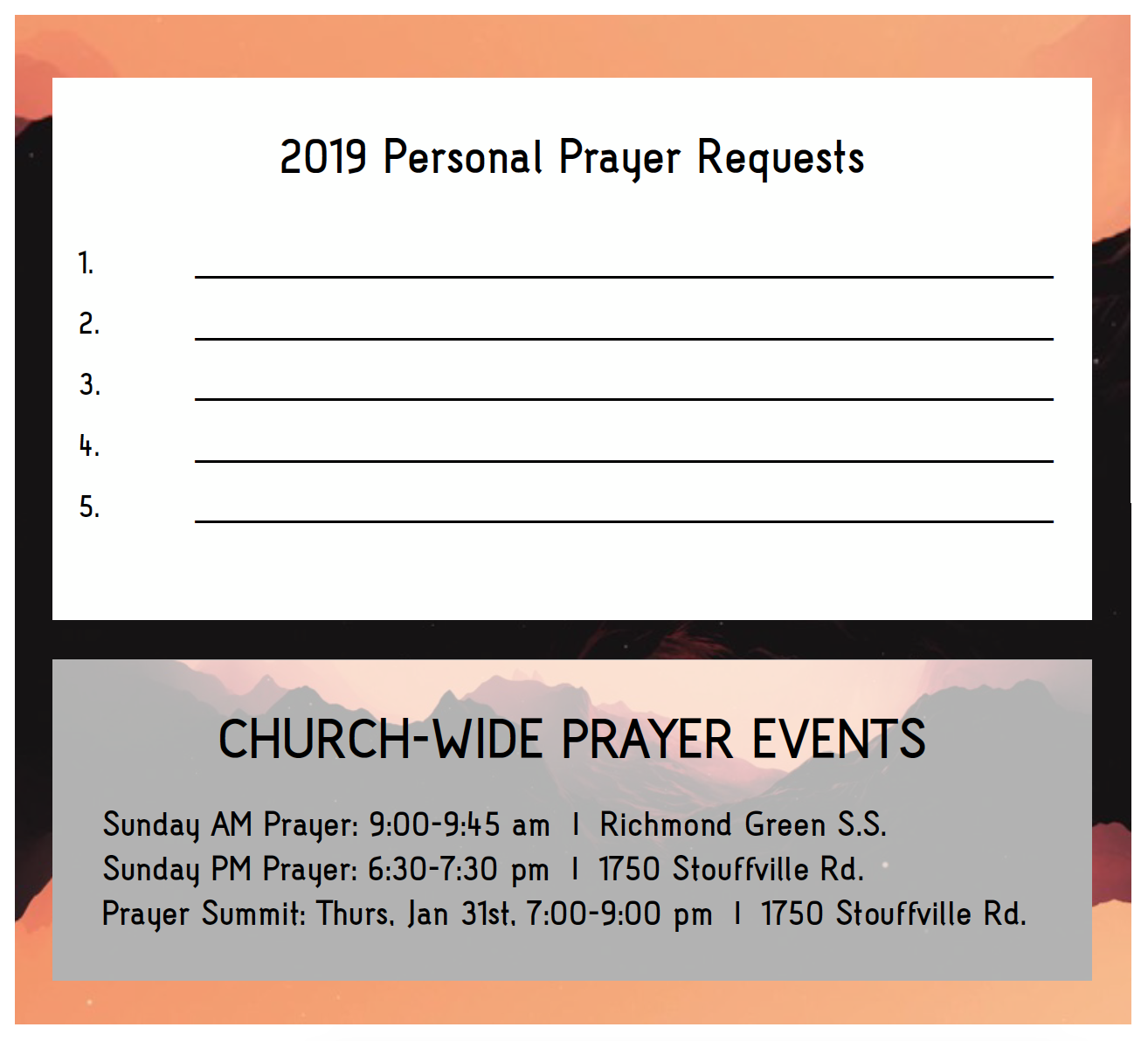 January will provide special opportunities to come together as a Church to pray. Together, we will be in prayer, fasting, and connecting with God at a deeper level, bringing our needs as a Church and offering our gratitude to Him!
This Year 2019, our Church-wide prayer requests are:
1. God, move our Church building plans ahead through the signing of all legal agreements and the approval of our site plan
2. God, increase our missional heart and engagement within our community and throughout the world
3. God, grow our Church Body through multiplication, new ventures and service expansion
4. God, renew us to be Spirit empowered through Church renewal principles such as Hearing God, and Set Free
5. God, grow us in our diversity of age and ethnicity as one Body from every nation in Jesus Christ
6. God, multiply our resources for ministry, mission and for building ur first Church home
Prayer Services:
Sunday AM Prayer: 9:00 – 9:45 am | Richmond Green S.S.
Sunday PM Prayer: 6:30-7:30 pm | 1750 Stouffville Rd.
Prayer Summit: Thurs, Jan 31st, 7:00-9:00 pm | 1750 Stouffville Rd.