Our number one core value is prayer saturated mission and ministry. Our first response is to commit every situation to God. We also want to learn to be a "listening Church" – people committed to hearing from God. As we grow in our communication with God, we anticipate seeing Him work dramatically, transforming lives and the lives of those we pray for. We value prayer-saturated mission and ministry as we pursue and live out our vision.
For more info, contact prayer@summitcommunity.ca
Prayer Gatherings
Join us every Sunday am, 9:00am-9:45 on ZOOM! Link in the events page.
Share your prayer request on our wall below! Prayer requests can be made anonymously or publicly.
Join with us as we pray boldly for BREAKTHROUGH in 2021: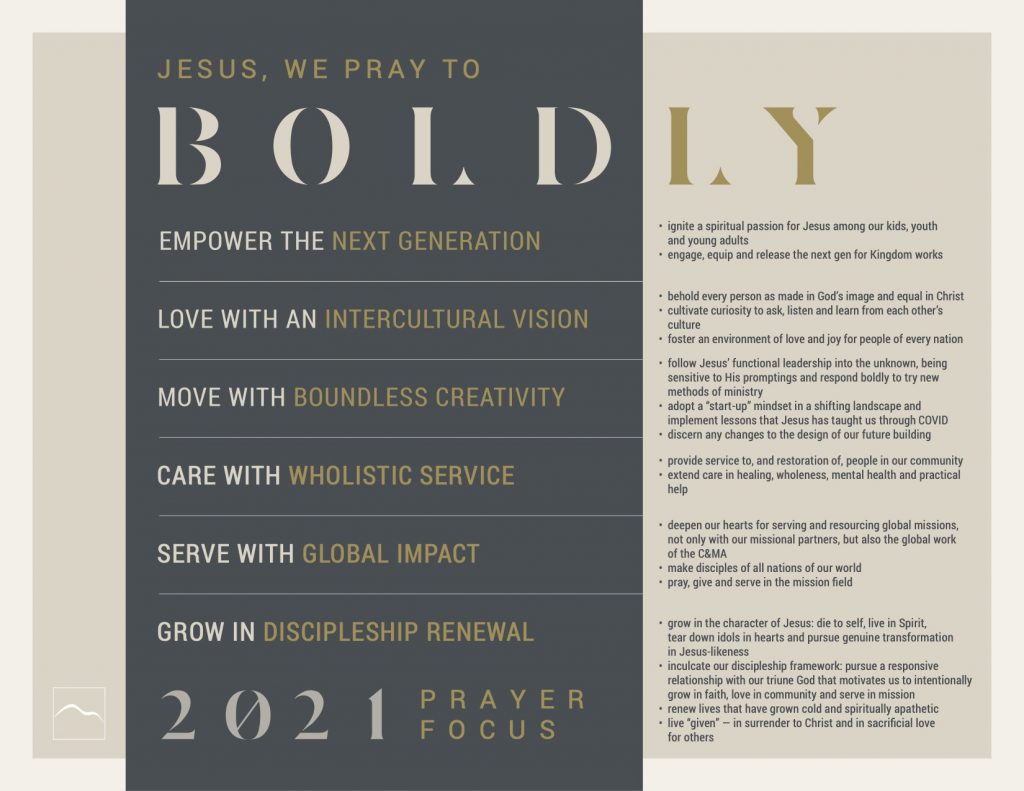 You may add your prayer request to our prayer wall using the form below. Once your prayer request is received, we will share it according to your instructions. Feel free to submit as many prayer requests as you like!
Please pray that God would increase our missional heart and engagement within our community and throughout the world.
Received: November 21, 2019
Please pray that God would move our Church building plans ahead through the signing of all legal agreements and the approval of our site plans.
Received: November 21, 2019
Please lift up the people of Iran in prayer as the situation is getting harder and connection is becoming rough with the internet being cut-off.
Received: November 19, 2019