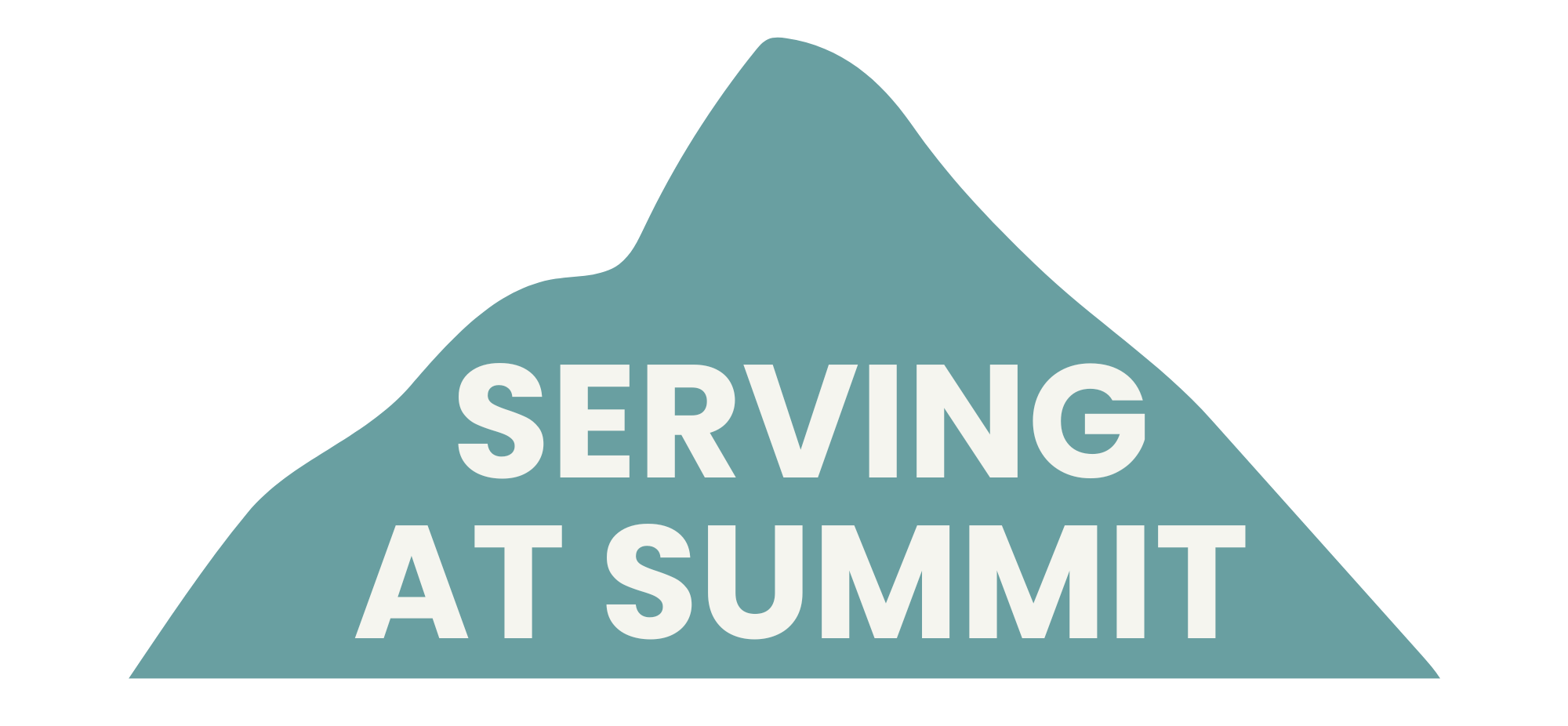 We want to partner with you to discover how God has called you and equipped you to serve. At Summit, we want to support you on your journey!

We encourage you to meet with one of our SERVE team members for an initial coaching session. Our initial coaching sessions are approximately 15-30 mins. We want to meet you, hear more about you and equip you to discover more about your unique gifts.

We invite you to do a little homework. This is a self guided time of reflection and learning. Included are assessments, some reading, and a short video. We want you to learn more about how God has equipped the Church, and importantly, how God has equipped you for His awesome purposes.

We encourage you to meet with one of our SERVE team members for a 2nd coaching session to review results! These coaching sessions are approximately 30-45 mins. We want to hear more about you, what God revealed to you and discuss ways you can explore using your gifts.
Using your gifts may involve:
- Trial Serves: trying out serving in one of our ministries for a few weeks to see if it's a good fit for you. If it doesn't work our, not a problem, try another ministry to find the right match for your passions and talents!
- Seasonal Serves: We understand that sometimes a year commitment can be tricky, that's why we offer a seasonal serve opportunity. Try serving in a ministry for 3 to 4 months, or extend it a few more!
- Join a Team: There is nothing better then finding our sweet spot in serving when our gifts, passions, abilities and personality merge together and we find serving to be energizing and joyful.
"For we are all His workmanship, created in Christ Jesus for good works, which God prepared beforehand, that we should walk in them."
– Ephesians 2:10 (ESV)