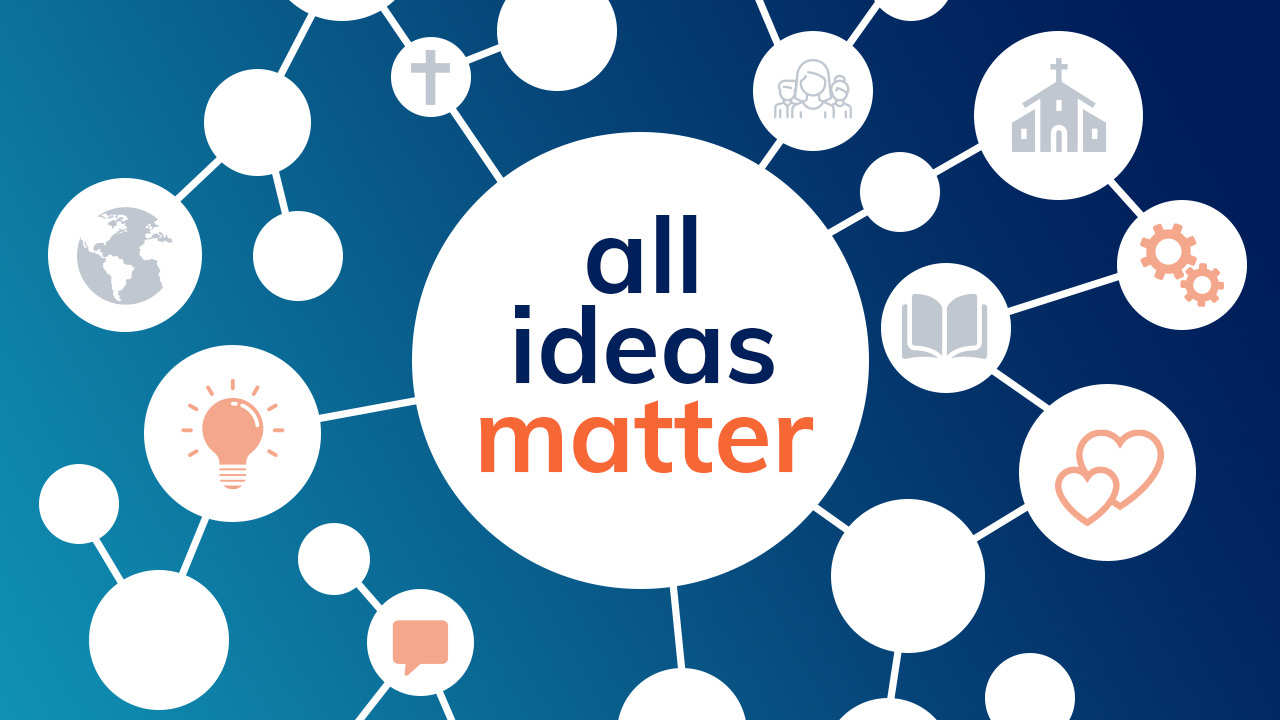 "And He gave the apostles, the prophets, the evangelists, the shepherds and teachers, 

to equip the saints for the work of ministry, for building up the body of Christ 

until we all attain to the unity of the faith and of the knowledge of the Son of God…

we are to grow up in every way into Him who is the head, into Christ, 

from whom the whole body, joined and held together by every joint with which it is equipped, when each part is working properly, makes the body grow so that it builds itself up in love." 

Ephesians 4:11-13, 15,16
All ideas matter to us. We invite you to be agents of change. We are providing a space where you can share your ideas, thoughts and suggestions. You can even share anonymously. We want to hear from you.
Click here to share.