With all the changes going on in our world right now, you may or may not have considered how your child's summer may look this year. For the past few months Summit Community Church has been reimagining how we could provide an avenue for children to meet Jesus in a fun, engaging and safe way. Summit Camps @ Home from July 6th-July 10th, is how Summit Community Church plans to welcome children (Kindergarten to grade 7) from our Church and the community to participate in worship, Bible lessons, fun electives, and age-specific discussion led by our camp leaders! We welcome you and your family to join us in our unique and fun at-home camp experience!
SCHEDULE: 🚂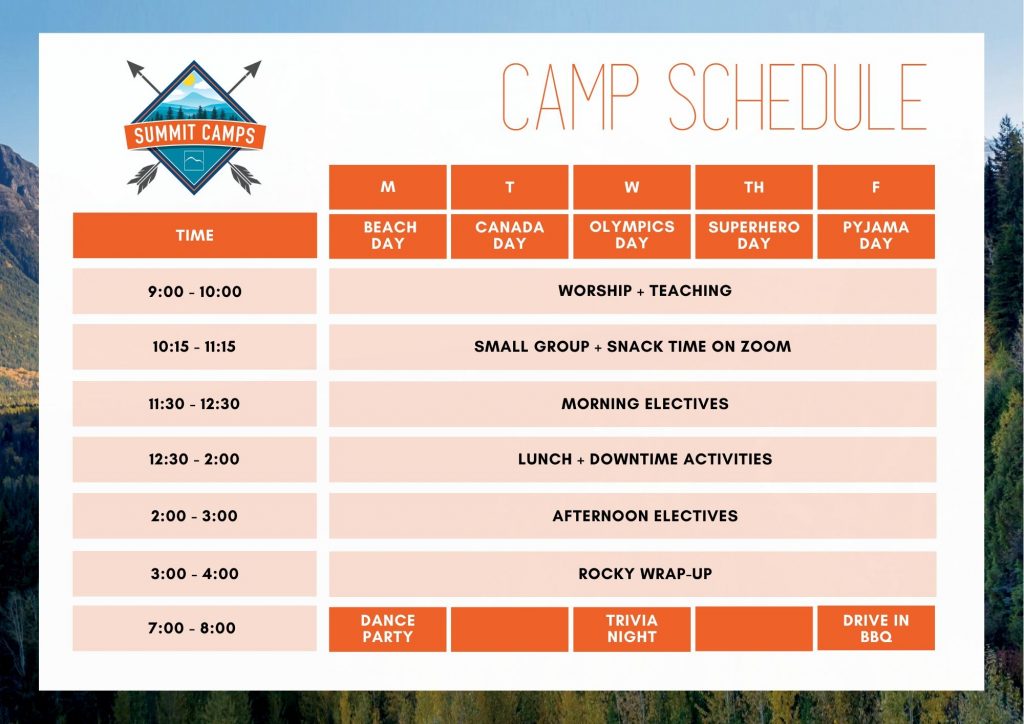 ELECTIVES: 🚂
Electives offer campers an opportunity to explore their interests. Campers will be able to choose two different electives each day and will be provided the required materials in their Camp In a Bag. For our younger campers (Kindergarten – Grade 2), we'll be offering Caboose. Caboosers will experience age-appropriate science, art, cooking, and music & dance activities with their peers.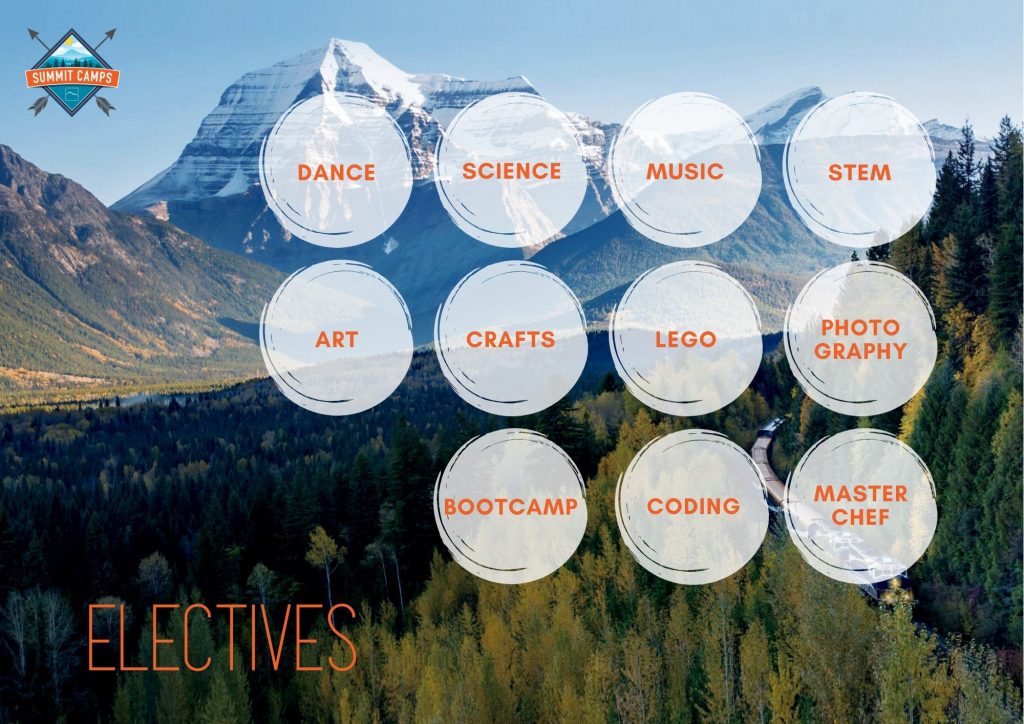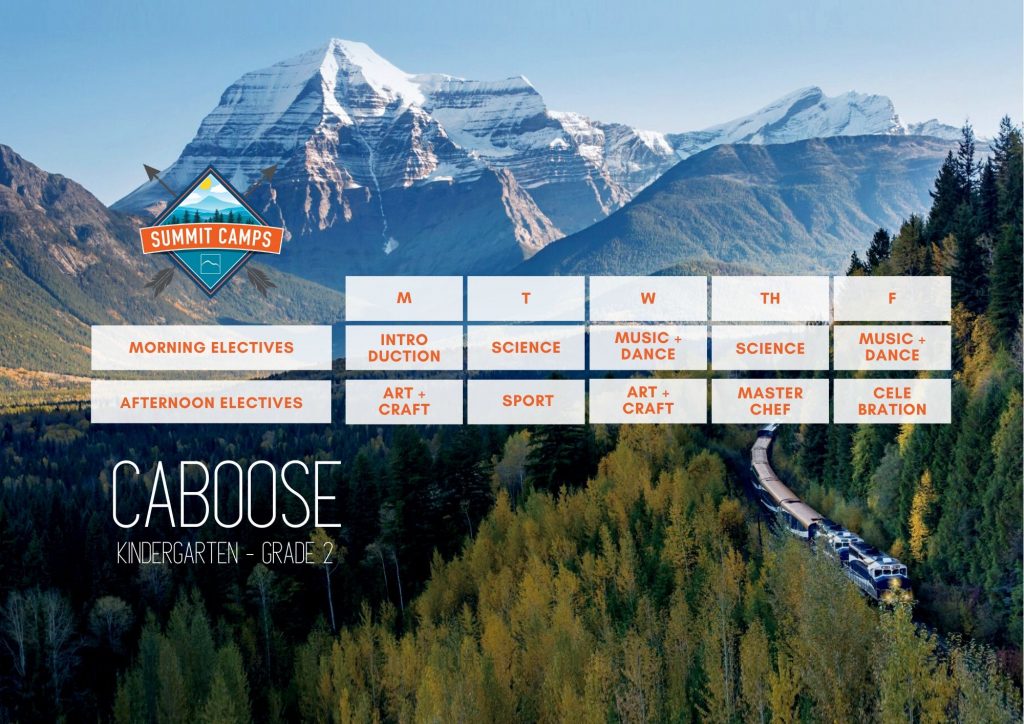 HOW DOES THIS WORK? 🚂
1. Parents register using this link where they will choose Caboose for their child in Kindergarten – Grade 2, or electives for children from grade 3-7. The cost of camp is $99, and we offer financial support if needed.
2. Parents pick up their Camp in a Bag from Summit Community Church. This bag includes camper's t-shirts, fun swag, and materials needed for camper's chosen electives.
3. Parents will receive regular updates via email regarding camp, including links required to watch sessions and for Zoom room small groups.
4. Children experience camp!
1. Which curriculum are you using?
We're using Group's Rocky Railway Curriculum.
2. What is the deadline to sign up?
Sign ups will be open until Friday June 26th, 2020 at midnight.
3. How much parent involvement will be required the week-of the camp?
Parents are asked to be within ear-shot of their child (within the same room or the next room). For certain electives (cooking, science etc.) parent support such as handling boiling water or turning on an oven may be needed. For all other activities parent engagement is appreciated, however, not required!
4. What online safety features are in place?
We're taking as many precautions as possible by following the Plan to Protect, such as screening volunteers and staff through an interview, references and police check, as well as ensuring that there are 2 staff in each Zoom room.
5. Do you offer financial support or subsidies?
Yes! As our primary goal is to provide an opportunity for children to know Jesus, we will do our best to support families so that they can attend. Please reach out to us and we will discuss ways we can support.
6. Will children be in front of the screen for the entire day?
In addition to implementing movement and snack breaks, we'll also have a midday break for 1.5 hours where campers have the option to participate in our scheduled downtime activities, go outside, or rest!
7. Can my church leaders be involved?
Yes! Following our Plan to Protect guidelines, all volunteers and staff must be screened with an application, police check and references.
8. What are the requirements to participate?
Campers are recommended to have a computer or large tablet to watch sessions and interact in Zoom rooms, as well as have a stable internet connection.